Welcome home, Bishop John Schol! The Eastern Pennsylvania Annual Conference of The United Methodist Church officially welcomed our new bishop during a celebratory service, September 18. Participants gathered at the United Methodist Church of West Chester to join in song, prayer, and communion for a live-streamed service.
Diverse leaders throughout the conference offered signs of the episcopal office during the service. Along with the Rev. Kathryn Dinkelacker-Swan, I was honored to offer the towel and basin, representing leadership as service to others.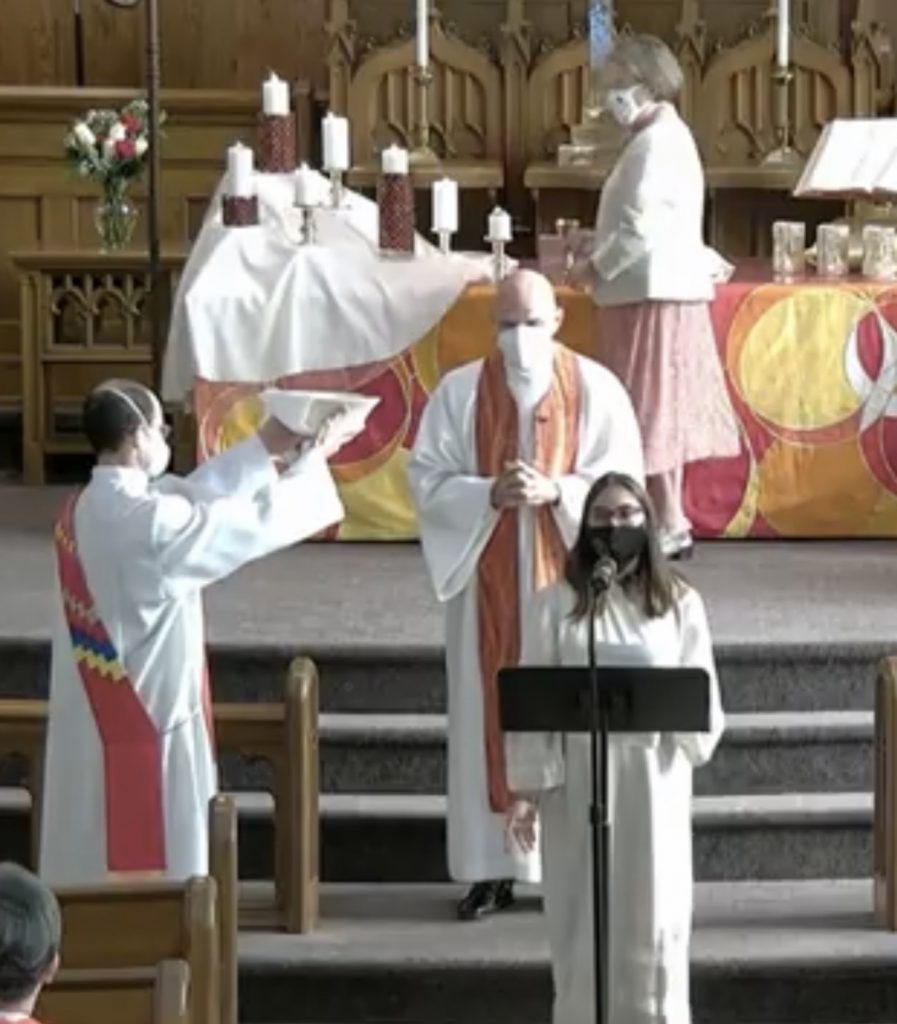 The symbol of the towel and basin evokes the story of Jesus washing the feet of his disciples (John 13:1-17).
The Rev. Kathryn Dinkelacker-Swan represented the Fellowship of Associate Members and Local Pastors. I represented the Order of Deacons, of which I am chair.
Bishop Schol preached about the call of all Christians to exercise the gifts God has given us, the call on clergy to serve with integrity in the unique way God has called us, and the call to congregations to connect with the community and to be open to the people God is sending our way. Sermon: 1:17:49–1:40:01.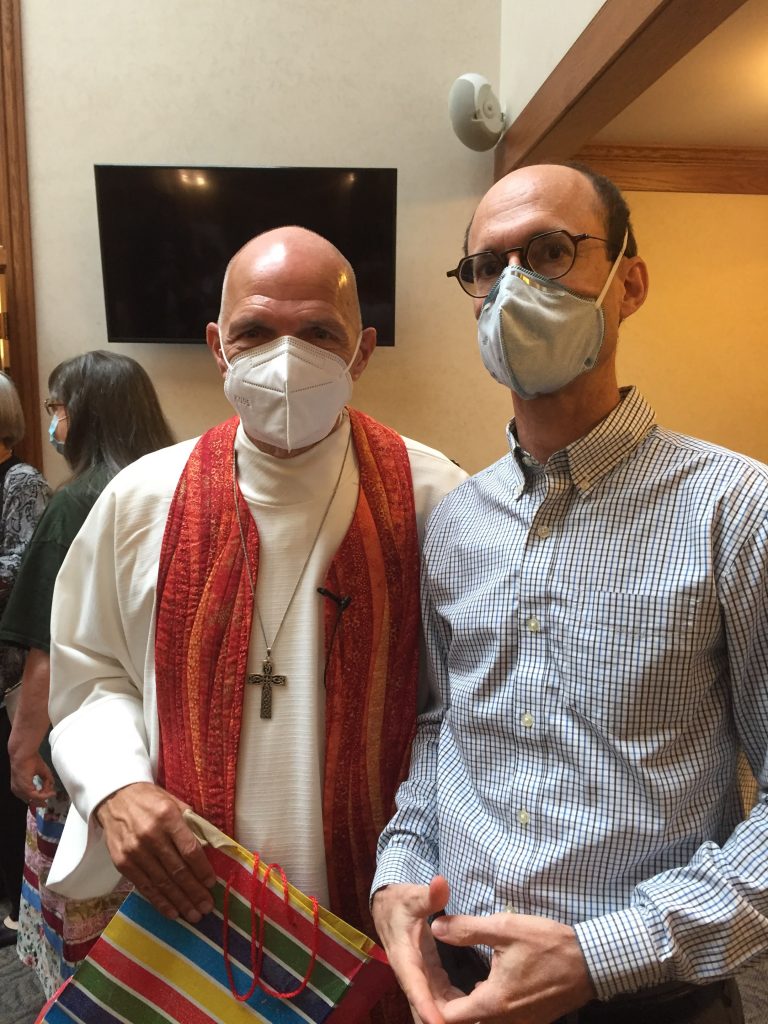 My theology of ministry has deep resonance with Schol's. This resonance yields much in common and a few points of friendly disagreement.
For my take on vital congregations, see my article in Witness.