My latest research, published today, explores trauma-informed care from a religious ethics standpoint. Psychological trauma is a spiritually disruptive experience. To accompany someone through the aftermath of trauma, we need to be willing to talk about God. In this article, I provide guidance for caregivers and other service providers. Trauma-informed care can become a form of social action in solidarity with the survivor. I use the framework "bearing witness" to describe this action.
"Bearing Witness as Social Action: Religious Ethics and Trauma-Informed Response." Trauma Care 1, no. 1: 49-63. https://doi.org/10.3390/traumacare1010005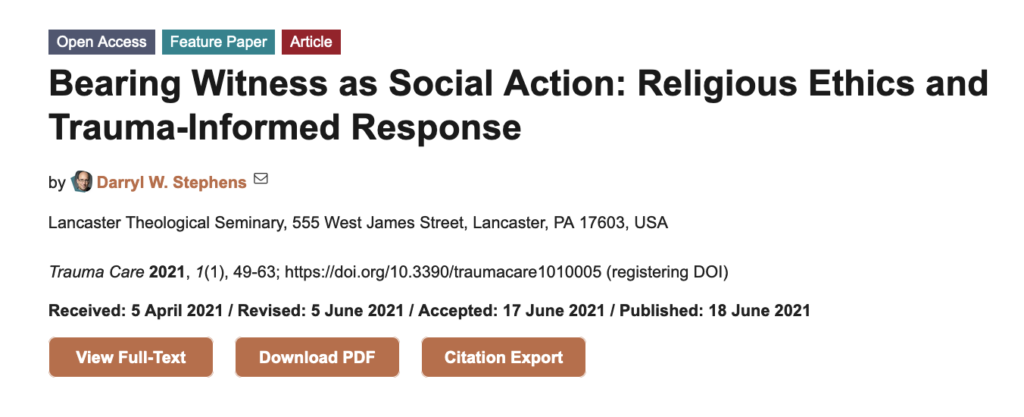 This article is a "Feature Paper" in the first edition of the new journal, Trauma Care.
Keywords: psychological trauma; trauma-informed care; interpersonal trauma; spirituality; bearing witness; religious ethics; solidarity; social action; Judith Herman; relational model; process theology