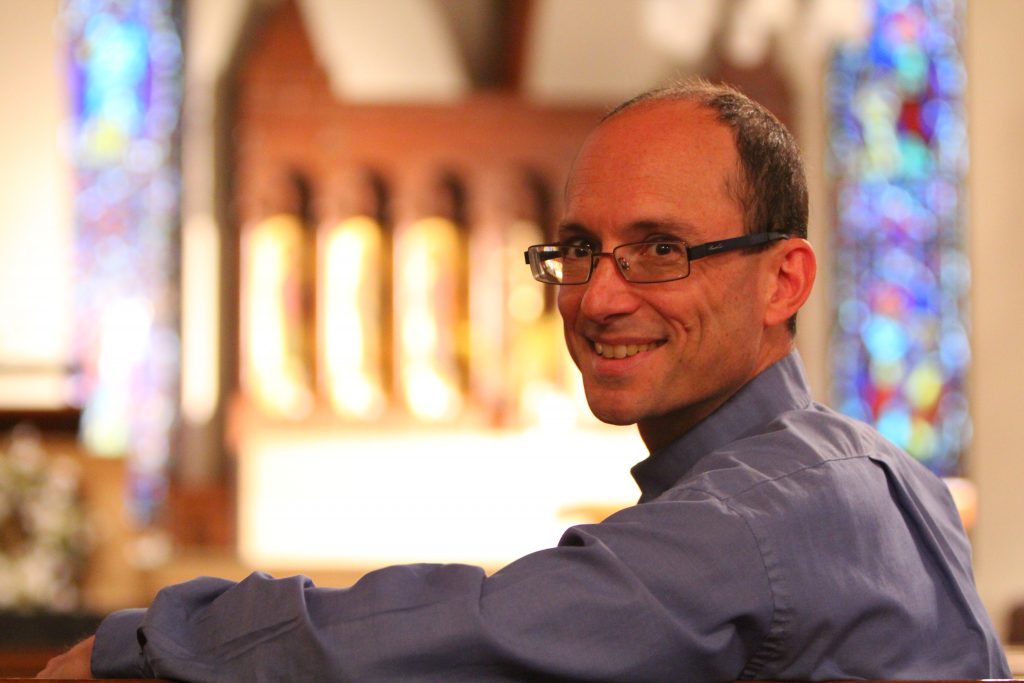 Moral leadership, mission and ministry, congregational vitality, healing congregations, evangelism and discipleship
Moral leadership in ministry requires a commitment to excellence, faithfulness, and integrity. My research and study in the fields of mission, evangelism, advocacy, and leadership point toward these commitments.
As a former post-doctoral fellow with the Foundation for Evangelism, an Affiliate of the United Methodist General Board of Discipleship (2006–2007), I was mentored by Wesley de Souza, now Director of the World Methodist Evangelism Institute in Atlanta, Georgia. I taught mission and evangelism at Candler School of Theology for three years before taking a full-time position in leadership and advocacy at the denominational level of The United Methodist Church.
Bivocational Ministry Research
My newest area of research is bivocational ministry. From September 1, 2020 to August 31, 2021, I am project manager for "Educating for Thriving Bivocational Ministry," supported by grants from In Trust and Lancaster Theological Seminary. If you are a researcher, practitioner, or theological educator interested in bivocational ministry, contact me by emailing "dws" at this website's domain.
Healing Congregations
Since the 1970s, North American mainline denominations have monitored and measured the markers of congregational vitality in an effort to halt if not reverse denominational decline. The Vital Congregations Initiative of The United Methodist Church (UMC) serves as an illustration of the metrics of vitality, exposing the limitations of a quantitative approach to evangelism and congregational health. Viewed in the context of COVID-19 and Black Lives Matter, it becomes clear that congregational vitality requires healing and transformation, not simply church growth. A congregation must recognize its own woundedness as the body of Christ to receive the transformative healing offered by the Great Physician. Only then might this healing congregation offer Good News to a world hurting from corporate and social sin. This article, therefore, offers the idea of healing congregations as a corrective to the metrics of congregational vitality that has taken root within North American mainline Protestantism.
Read more: "Healing Congregations: A Corrective to the Metrics of Congregational Vitality," Witness: The Journal of the Academy for Evangelism in Theological Education 34. September 2020.
Deacons offer a distinctive perspective on ministry and mission. As an ordained deacon, I offer a deacon's eye for compassion and justice to assist congregations wounded through prior incidents of ministerial sexual abuse. This article describes the identity and ministry of the deacon, the congregation as the wounded and wounding Body of Christ, and healing congregations as a vital ministry of the church in mission to a hurting world.
Read more: "A Deacon's Eye for Healing Congregations," Currents in Theology and Mission 42:3 (July 2015): 213–19.
Related Publications
David W. Scott and Darryl W. Stephens, eds. The Practice of Mission in Global Methodism: Emerging Trends from Everywhere to Everywhere. Routledge Methodist Studies Series. New York: Routledge, under contract. Look for this book in fall 2021.
"A Charismatic Learning: Open and Affirming Ministry in a Methodist Congregation," International Journal of Practical Theology 22:2 (2018): 193–210. DOI: https://doi.org/10.1515/ijpt-2017-0014.
"Moral Exemplar or Ethical Professional? Clergy and Sexual Sin in Methodist Church Law," Methodist Review 3 (2011): 55–99. www.methodistreview.org.
"Worldwide Guideposts on 'A Way Forward': A Vision for the Global UMC," United Methodist Insight, May 19, 2016.
"Sand Creek: Repenting of an Imperialistic Mind-set Then and Now," United Methodist Insight, April 7, 2016.
See also "Open and Affirming Ministry" on this website.