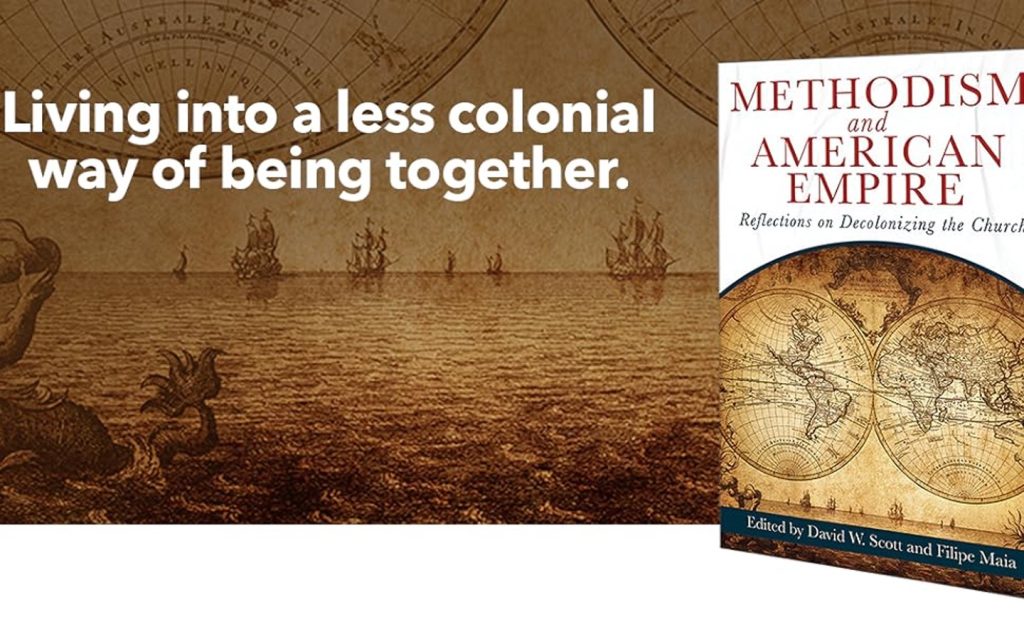 Methodism and American Empire investigates historical trajectories and theological developments that connect American imperialism since World War II to the Methodist tradition as a global movement.
Gathering voices and perspectives from around the world, this volume tells a tale of complex negotiations happening between United Methodists across different national, cultural, and ecclesial contexts and sets up the historical backdrop for the imminent schism of The United Methodist Church.
My chapter, "A Global Ethic for a Divided Church," explores the liberative potential of the proposed revision of the United Methodist Social Principles.
Contributors: David W. Scott, Filipe Maia, Joerg Rieger, Lloyd Nyarota, Joon-Sik Park, Jørgen Thaarup, Darryl W. Stephens, Philip Wingeier-Rayo, Taylor Denyer, Christine Carnate-Atrero, and Izzy Alveran.
Read more from the editors, David W. Scott and Filipe Maia.