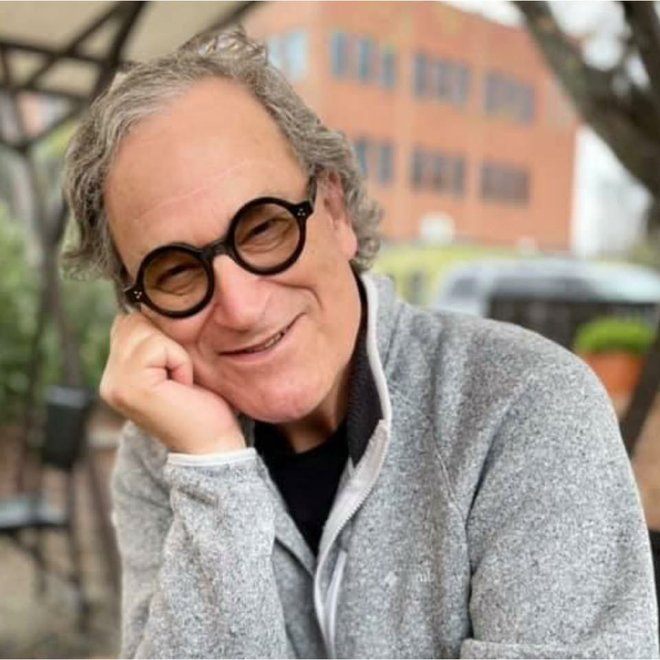 There's more to be said about disaffiliating congregations, to whom you recently wrote words of warning. While your letter conveys the avuncular wisdom I have come to expect of you over many years of mentorship and friendship, I did not recognize myself or my congregation in your depiction. Some of our United Methodist kin are disaffiliating for very different reasons than supposed in your letter.
United Methodism is a large clan, and our kinship ties are deep and varied. We share the DNA of an evangelical, ecumenical, justice- and mission-oriented tradition of Christians seeking to be made perfect in love in this life. God bless our souls! This is a complicated inheritance. I agree with your warnings, particularly about the Global Methodist Church. However, not every disaffiliating congregation embraces the Traditionalists' quest for a purer expression of their version of Wesleyan piety, centered on LGBTQ exclusion. Some disaffiliating congregations find themselves in quite the opposite situation: seeking a safehouse from their domestic abusers.
This big tent of United Methodism has provided cover for too many abuses for too long. Every four years we gather for a family reunion called General Conference. However, this gathering has ceased to be a place of joy and renewal. Instead of nurturing friendships and fellowship, we spend most of our time together fighting one another, each of us grasping for enough power to bend the others to our will. This self-perpetuating reunion resists reformation. Until we abandon this combative arena, our clan will continue its internecine strife, substituting one issue for another in continual battle. This reunion is structured for little else and needs to end.
General Conference is but one symptom of our broken family system. Tom, you know better than most that abuse through exclusionary church laws has become a normalized dysfunction within the United Methodist clan. Your courageous witness at church trials and other venues over the years attests to the resulting harm to our collective body. Amid our incessant battles, United Methodists have become inured and insensitive to the harms they perpetrate on each other. These political dynamics are played out in our ecclesial households, providing official sanction for the abuse of some of our most vulnerable members.
I, too, would like to belong to a "broad church" inclusive of Methodists of a wide range of religious opinions. However, I can no more insist on a continued union with kinfolks who have enshrined their discriminatory opinions as essential doctrine masquerading as church law than I can insist that a battered wife remain within a marriage to her abusive husband. In both cases, the abuser broke the covenant long before the survivor of abuse sought safety by leaving. Tom, in stating the dangers of disaffiliation, I think you have understated the violence of continued unity. To shame such a congregation for seeking disaffiliation is tantamount to victim-blaming—or worse, collusion with the abuser.
Until The United Methodist Church transforms itself into a place of safety and affirmation for LGBTQ persons, there will be congregations like Grandview Church in Lancaster, Pennsylvania, which chose to disaffiliate in order to protect the vulnerable. This congregation spent years in discernment about God's call in their lives, learning that they are called to be in ministry with and to affirm the gifts of all persons. Grandview's action to disaffiliate was a recognition of a covenant already broken within the UMC. As a child of United Methodism, I grieve this divorce of my ecclesial parents even as I support Grandview's decision.
Grandview is not alone. There are other congregations that have or are seeking disaffiliation from the UMC in order to escape the abuse and to be freed to be fully in ministry with LGBTQIA+ persons. However, it is difficult to know how many progressive congregations are considering disaffiliation because many do not want to have anything more to do with their former abusers. Some, though, have found each other and offered mutually support and encouragement. Three other congregations, formerly United Methodist, are journeying with Grandview toward a new form of Methodist connection. These relationships are growing deeper as we relearn how to do church together.
Any real change in the UMC will require courage—courage enough to leave this clan, if necessary. I give thanks for my siblings in faith, such as the leaders of Love Prevails, who have witnessed to God's call on their lives and the ongoing hypocrisy of the UMC. Leaving the UMC can be a prophetic act of resting evil and oppression in whatever forms they present themselves—including the form of a church. We must repent of having asked LGBTQ persons to bear the burden of our ecclesiology while awaiting the moral arc of United Methodism to bend sufficiently to prevent their ongoing victimization.
Disaffiliation is "a regrettable alternative in the midst of brokenness." As such, it can be a faithful response to God's call on our lives. I wish it were not so. May it be so. Amen.