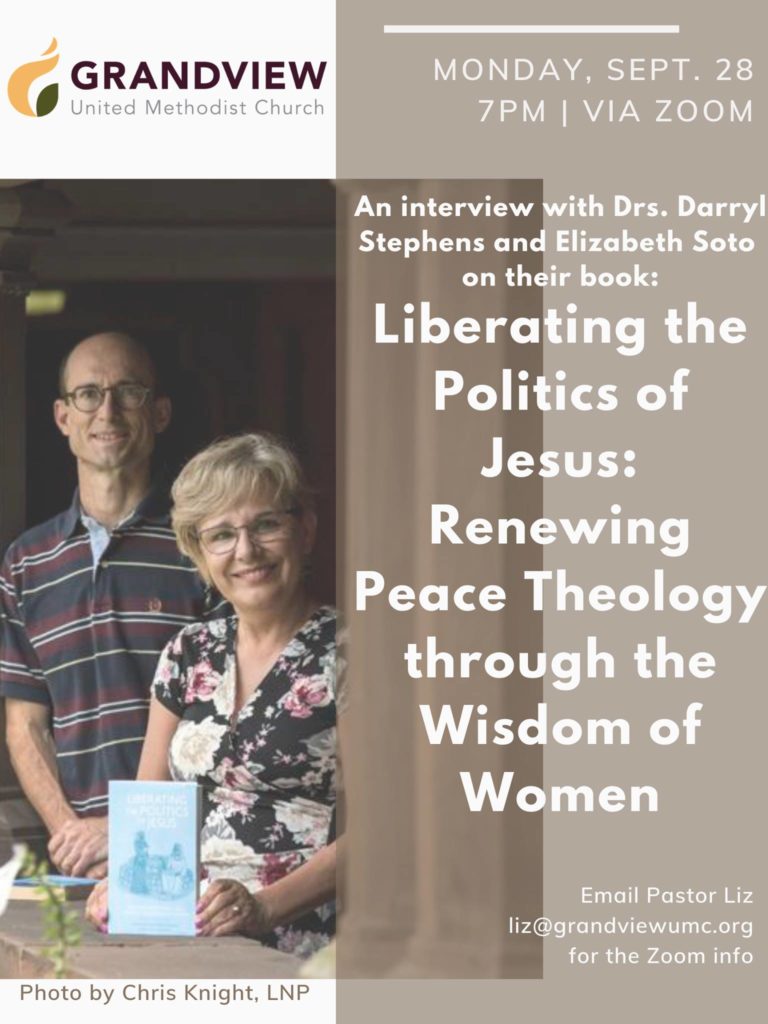 Liberating the Politics of Jesus virtual book launch, Monday September 28.
Join us for a conversation tackling antiracism, politics, and faith with Dr. Darryl Stephens and Dr. Elizabeth Soto-Albrecht on Monday, Sept, 28 at 7pm EDT via Zoom. Associate Pastor Liz Fulmer be interviewing these local authors on their new book, Liberating the Politics of Jesus: Renewing Peace Theology through the Wisdom of Women. Email liz@grandviewumc.org for the Zoom call information.
Purchase the book through Barnes and Noble, Amazon, and other retailers. Paperback and Kindle editions.